Tuesday, April 19, 2011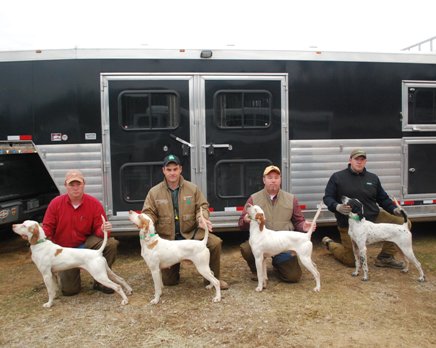 Sean Derrig and Erin Kennels have the great distinction of making The Nationals history. Not only is this the first time an amateur has owned and handled 4 dogs in the National, Sean also put all qualifying wins on them.  
The qualifiers included Erin's Bad River, Erin's Stoney River, Erin's Whiskey River and Erin's Kentucky Gambler.